TLDR; Creality CR-Laser Falcon firmware 20220720 has a bug in it, causing missing steps.
Solution: Upgrade your firmware!
I ran into an issue where my Creality CR-Laser Falcon 10W laser engraver was losing/missing/skipping steps in the y-axis. I noticed this whenever I engraved a photo, when I cut the outline it would not line up with the photo. Notice the left-edge has raw wood that wasn't engraved.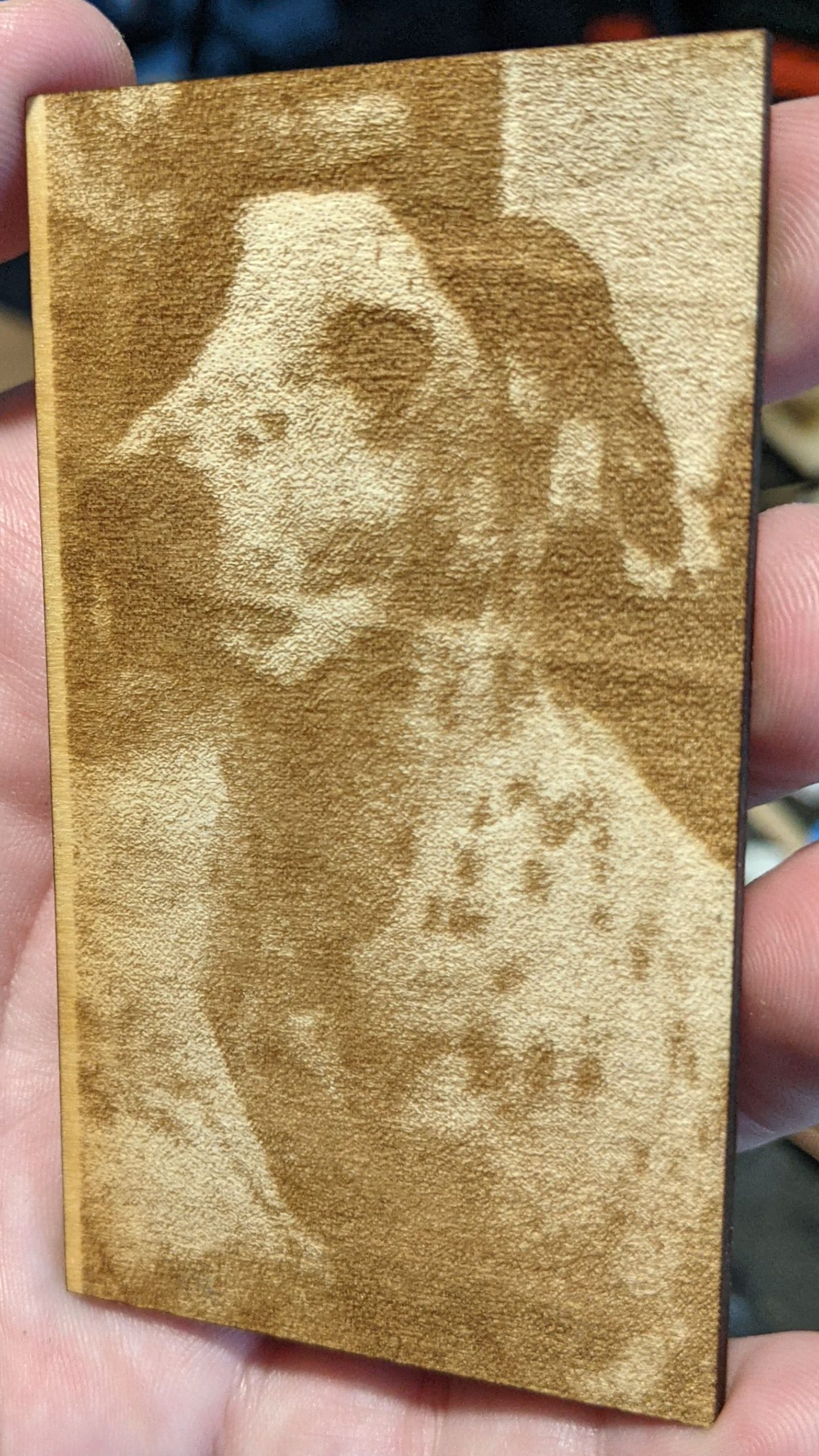 To diagnose the problem, I made a test pattern that was simply 3 horizontal lines on top of each other, followed by a tall rectangle where the laser was off, but still moved like it was engraving a tall image. Then it engraved 3 horizontal lines next to the first set. If everything worked correctly, all sets of lines should be horizontal.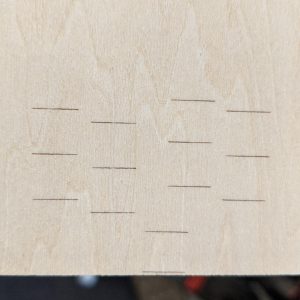 The Fix:
The eventual fix was to upgrade my laser's firmware. When I received the laser in August 2022, it was using [VER:1.3a.20220720:s] (as reported when connecting to the laser via Lightburn). The 2022-07-20 version of the firmware must have a bug in it, because I updated to the [VER:1.3a.20220818:] version, and it worked!
Link to firmware download: https://www.creality.com/pages/download-cr-laser-falcon-laser-engraver?spm=..product_a487b413-a7fd-49c4-b9e0-759b90e3ab14.nav_link_store_1.1
The test lines are now right next to each other, showing it was a firmware issue, not a mechanical issue like belt tension or motor overheating. Awesome, now I can finish this review…..